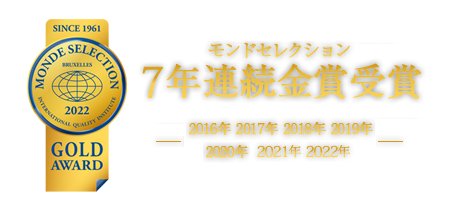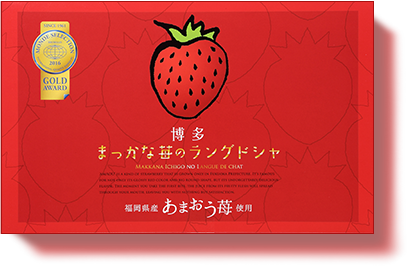 Amaou strawberries are a premium variety grown only in Fukuoka Prefecture. Big, bright red, plump, and rich in natural sugars, their name comes from the first letters of the Japanese words "akai" (red), "marui" (round), "ookii" (large) and "umai" (delicious). Each of these huge, rich-red strawberries is at least 45 mm high and 35 mm wide, with a sweet, luxuriant aroma. Pop a whole Amaou strawberry in your mouth to savor the rich, juicy flesh and an explosion of satisfying sweetness. Once you have tried Amaou, the King of Strawberries, you will never forget the taste.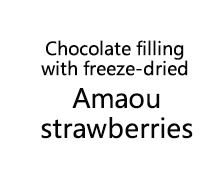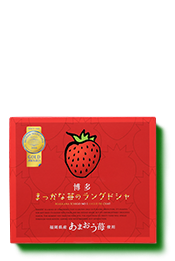 10-pack
842 yen (including tax)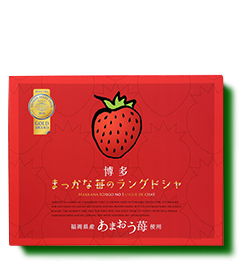 20-pack
1,620 yen (including tax)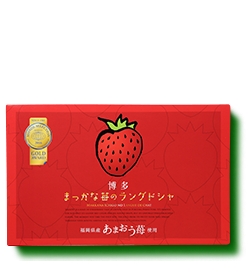 30-pack
2,430 yen (including tax)
Expiration date

365 days after production
Storage

Room temperature
Specified ingredients (28 items)

wheat, eggs, milk components, soybeans
Ingredients

Chocolate (made in Japan), wheat flour, sugar, margarine, egg-white, foods made mainly from milk, powdered skim milk, oil and fat processed foods/emulsifier, leavening agent, coloring (beet red, carotene), acidulants, food flavoring, (contains wheat, egg, milk ingredient, soybeans)

Store information/name

Amaou Strawberry Sweets Shop!
"Hakata Makkana Ichigo" at Hakata Deitos

Address

〒812-0012
1-1 Hakataeki Chuogai, Hakata-ku, Fukuoka-shi, Fukuoka-ken 812-0012
HAKATA DEITOS 1F Miyagemon Ichiba

Phone number

092-483-3015

Business hours

8:00-21:00 (according to HAKATA DEITOS)

Regular holiday

Open all year round (according to HAKATA DEITOS)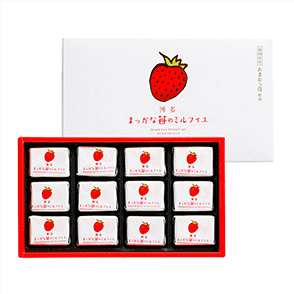 Fresh, sweet, and lushly fragrant cream sandwiched in a pie and wrapped in white chocolate.
6-pack 820 yen (including tax)
12-pack 1,641 yen (including tax)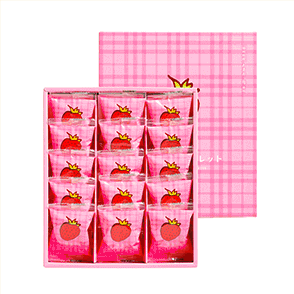 A dough kneaded with sweet and sour Amaou strawberry powder, filled with Amaou strawberry cream, then baked and coated with chocolate.
8-pack 1,047 yen (including tax) 15-pack 1,857 yen (including tax)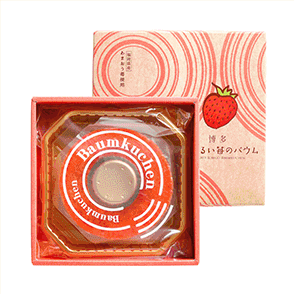 A baumkuchen with a moist and gentle milk dough topped with nappage made from the puree of Amaou strawberries from Fukuoka.
1-piece 1,620 yen (including tax)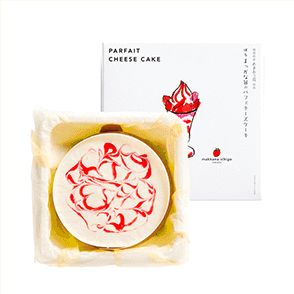 A cheesecake with two layers of cheesecake, rare cheese mousse, and Amaou strawberry mousse, covered with Amaou strawberry sauce in a marbled pattern to resemble a strawberry parfait.
1-piece 1,998 yen (including tax)

Fukuoka Airport

ANA Festa
BLUE SKY
Takaraya
SOLAE
Senka
Kikuhira
Kokura Station

Miyage Kaido Vierra Kokura Shop
OMIYAGE-KAIDO
Kokura Souvenir Shop Outlet
Hakata Station

OMIYAGE-HONPO
OMIYAGE-ICHIBA
OMIYAGE-KAIDO
All Hakata Souvenir Shop Outlet
Expressways

Kiyama Parking Area
Hirokawa Service Area
Kinryu Service Area
Yamada Service Area
Other Stockists
Hakata Hankyu Department Store,Kitakyushu Airport empty hill, Hakata Haneya Sohonke, Aeon Mall Hukuoka, Aeon Mall Kashiihama
Company Profile
Hanafukudo, K.K.
Address

1-17 Futamatase, Higashi-ku, Fukuoka-shi, Fukuoka-ken

Tel

(+81) 92-612-7277

Fax

(+81) 92-612-7278

Established

April 22, 1993

Capital

70 million yen

Representative director

Hirofumi Kawaguti

Business line

Snack food wholesaling

Hours

11:00-16:00 (Mon. – Fri.)

Toll-free number

0120-8729-77


hanafukudo,inc